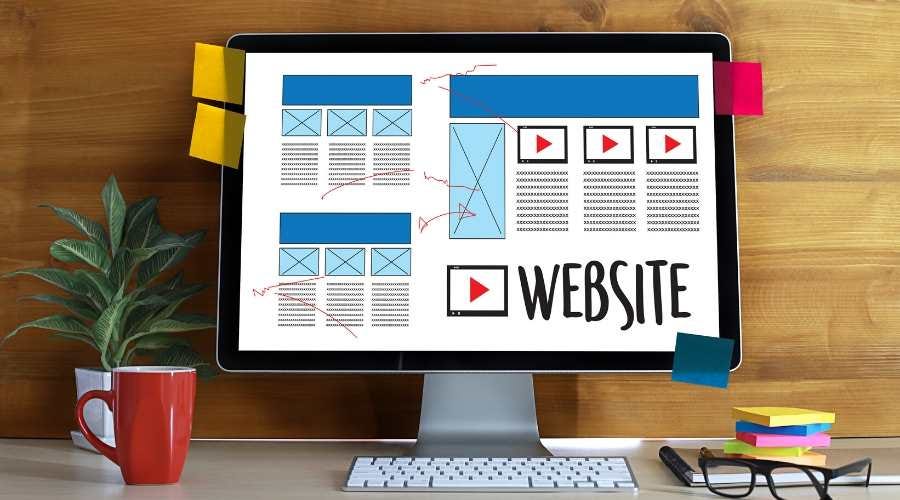 Before you buy your domain name, you need to decide what your brand name will be?
According to Jeff Bullas, a brand is recognizable, memorable, and trustworthy. In his free eBook "The State of Domain Names and Their Influence on Branding," he explains why domain names may be the single biggest contributor to your brand.
His eBook looks at the largely untapped power of unique domain names, the type of domain names which are currently trending, and why he chose his domain name to make the most of this new trend.
"Your chosen brand name can make a difference in how you rank in search engines," says marketing guru, Neil Patel, "With a brand name that is unique, memorable, and keyword-focused, you might just rank among the giants of SEO with far less work."
In his article below, Neil explains how to choose a brand name that is unique, memorable, and full of SEO juice.
Why Your Brand Name is the Best SEO Hack You've Got (And What that Means for Your Bottom Line)
Also watch Neil's new video, A Detailed, Newbie's Guide to Building Your Brand in 2020.
Once you've chosen your brand name, it's time to buy your domain and begin the process of setting up your WordPress website.
Your Personal Brand Needs A Domain And Website
Before you go looking for clients online, you need to prepare your online presence. Telling people to hire you simply won't be enough.
You'll need to have a domain name and website up that sells people on your services and why they should hire you.
In this course, one of the things you'll learn is how to create a WordPress website to present to potential clients.
Why is it important to learn how to build your own website?
Well, because you need to have control over your logins and be able to update your website without a developer. Read the article below to understand why.
How To Manage Your Website Without Your Designer's Help
You should always purchase a domain and hosting yourself and its best that you save the logins so that you have control over your online assets should your designer go rogue.
Setting Up Your Personal Domain Name
Owning your personal domain brands you in a way that leaves no doubt in the mind of your audience. Preferably choose a domain name that is the same as your personal name.
Namecheap Domain Name Generator has a Beast Mode that lets you search thousands of domain names in the blink of an eye, filter and prioritize the results you want to see, and even inspire you with new ideas.
You don't need to buy the .com when there are so many new and better domain names available such as .in, .biz, and even .inc.
Buy the domain for at least 3 to 5 years and register it using an email address that you check regularly, so you don't forget to renew it.
If your name is prone to misspelling, buy the domains corresponding to the common misspellings also and point them to the correct domain or your website.
Avoid special characters like hyphens whenever possible because people are less likely to remember to type them in.
It is wise to include your middle name in the combination, to set you apart from others with similar names.
Let your name appear as it would in a resume. Don't use your job or industry in your domain name.
These things are bound to change with time but your domain name must remain the same.
Setting Up Your Website
Choose a WordPress hosting service where you will point your domain. Depending on whether you want to host a simple web page or blog, buy a hosting package that offers the services you need.
Here's the only hosting service I recommend because I use them myself.
Get superior page loading speed, class-leading performance 24/7/365 Live Chat/Ticket support and custom-built admin panel for fast, easy and tutorial-driven functionality.
Now access and watch the WordPress videos below to learn how to point your Namecheap domain to your hosting provider.
Click here to access my free WordPress setup video course
You'll learn how to do this in the module on "Connecting Your Domain To Your Webhosting." Propagation of a new domain name to the new host could take a day or so.
The About page is one of the most important pages of the site. This page defines you and is most likely to attract the most attention.
Writing about your topics of expertise might come easy, but not so when you are required to write about yourself. As you write, keep your audience in mind.
A bio is not for building your ego - it is an unbiased way of informing your audience of your skills and expertise that they may need.
This week, complete the WordPress setup video course and get familiar with WordPress as a publishing platform for your website and blog.
Of course, you could skip the website creation bit and outsource it to a website designer at Fiverr or 99Designs.
But I do recommend going through the course and setting it up yourself for the reasons mentioned above.
Add the finishing touches to your WordPress Website by adding a home page, an about page, your legal pages, and learn about some essential tools and resources for website owners.
I highly recommend you invest in Amira's Professional Legal Bundle For Blogs & Websites (especially if you live in the USA). This is the only legal bundle you need to comply with the law and protect your blog and online business legally.
Free legal policies online are deficient, not drafted by a real attorney and don't offer you the complete legal protection and peace of mind you deserve.
The Legal Bundle For Your Website includes all 3 Legal Templates below that you need to complete the legal pages on your website within minutes.
1. Privacy Policy Template For Your Website
2. Disclaimer Template For Your Website
3. Terms and Conditions Template for Your Website
Your Tasks For This Week:
1. Complete all the steps in the free WordPress Setup Course starting with the ones below to install WordPress, choose a website theme and optimize your WordPress website.
2. Install plugins like Jetpack, Yoast, and others for SEO, speed and security.
3. Create an account with Thrive Architect or GeneratePress and use their themes to create a professional look and feel for your WordPress website. Click for instructions on how to install GeneratePress.
4. Read this article on how to design a personal brand logo that reflects your values. Use the Free Designevo or LogoMaker software to design a logo for your website. You can also use it as a favicon.
5. Watch, read and implement the module on Creating a New Page in WordPress in the Free WordPress Setup Course.
6. Add a compelling and well-written About Page to your website. Write an introduction about yourself, your background, your vision and purpose and what you hope to achieve with your venture.
7. If you prefer to record a video, upload it to YouTube and embed it into your About page, but add a transcript for Google and those readers who prefer text.
8. Watch the Video on Setting up your Home page on your website.
9. Read the module on legal requirements for website owners, such as how to set up your website's Legal Pages (Privacy Policy, Terms & Conditions, Disclaimer & Disclosure). Do NOT skip this step. It is very important as you will not be able to promote your website or build a list without these pages.
10. Download the Blogger Resources Cheat Sheet in my Free Pinterest Course for Bloggers for the best tools and resources for website owners.
11. Add any finishing touches you need to add to your website and remember that all websites are a work in progress and need to be updated regularly with new content and information.
In the Pro version of this course, you'll get access to the How to Create a Brand Identity module to help you design and create an attention-getting brand.
Priya Florence Shah
Founder & CEO, BlogBrandz Digital LLP
https://www.blogbrandz.com
P. S. Check out these 25+ completely FREE marketing courses for bloggers and entrepreneurs